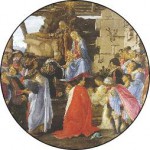 Gifts
Date

Saturday, December 1, 2018

Time

7:30 p.m.

Address

Murrieta United Methodist Church
24652 Adams Ave
Murrieta, CA


Tel.

1-866-OLD-TOWN
(866-653-8696)

Tickets
We continue our tradition of welcoming the holiday season in partnership with David Wells and the Temecula Valley Master chorale.
This year's concert explores the idea of gifts. From the presents we give children to the gifts and talents of our performers, and the gifts of the Magi in the Christmas story.
We'll also share plenty of holiday music — both sacred and secular — to celebrate this special time of year.
Ticketing for this concert at Murrieta United Methodist Church is General Admission — No Assigned Seats.
 Program Highlights
California Chamber Orchestra — Dana Zimbric, Conductor
Temecula Valley Master Chorale — David Wells, Conductor
Children's Corner Suite 1 (10:00)                                 Claude Debussy (1862 – 1918)
Suite de Noels (Christmas Suite) (10:00)                    Francois-Joseph Gossec (1734 – 1829)
Adoration of the Magi (7:00)                                        Ottorino Respighi (1879 – 1936)
(from Trittico Botticelliano)
Blow, Blow, Thou Winter Wind (4:00)                         John Rutter (b. 1945)
Christmas Garland (12:00)                                           Conrad Susa (1935 – 2013)