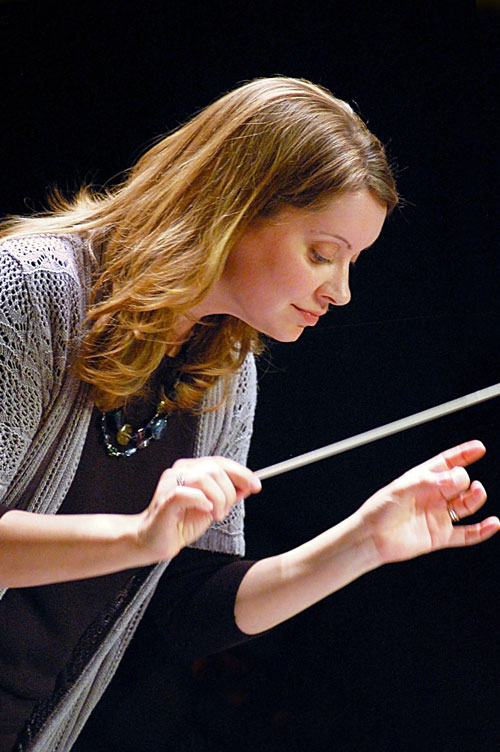 Dana Zimbric has been our Artistic Director and Conductor since 2010. She brings a fresh, creative approach to programming and bonds with audiences of all ages through her warm, friendly stage presence.
An accomplished clarinetist, Dana holds a Bachelor of Music in Clarinet Performance and a Master of Music in Orchestral Conducting from the University of Wisconsin. In addition to her work with the California Chamber Orchestra, she is also Music Director of San Diego's Classics Philharmonic Orchestra, where she leads an ensemble of professional musicians performing educational programs for San Diego area students.
Dana's past conducting experience includes positions with the San Diego Youth Symphony, Avanti Chamber Orchestra, Orchestra Nova San Diego, and the University of Wisconsin Chamber and Symphony Orchestras.
Dana, her husband Mike, and daughters Elsa and Ivy make their home in San Diego.