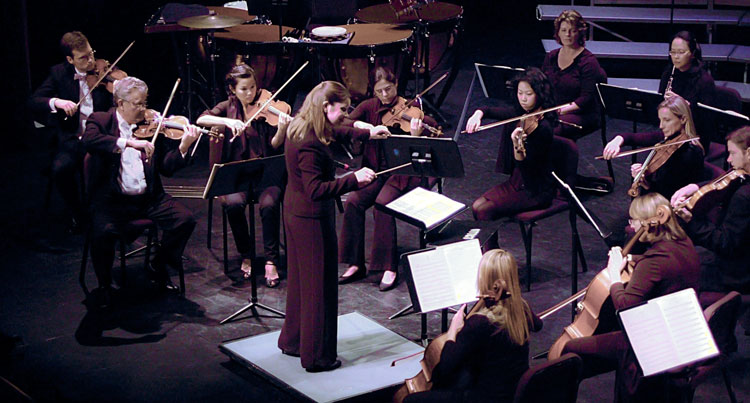 Founded in 2005, the California Chamber Orchestra is a professional chamber orchestra serving southwest Riverside County and inland San Diego county. The orchestra's home venue is the Gershwin Performing Arts Center at Murrieta Mesa High School. The orchestra also performs occasionally at other venues throughout the region.
Under the direction of Artistic Director and Conductor Dana Zimbric, the orchestra's concerts typically feature between 10 and 25 musicians. This small size gives our orchestra the flexibility to perform a wide range of music from early Baroque pieces, through the Classical repertoire, and on to music by today's contemporary composers.
The California Chamber Orchestra is committed to creative and diverse programming. Concerts often feature music composed by women and new works for chamber orchestra. Each concert presents the context in which the music was composed and performed, including historical events, artwork, and landscapes that influenced the composers.