Gershwin Performing Arts Center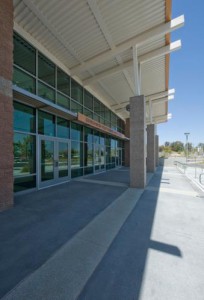 Selected Classical Series concerts will be in the Gershwin Performing Arts Center at Murrieta Mesa High School.
Murrieta Mesa High School
24801 Monroe Avenue, Murrieta 92562
Directions
Ample free parking is available in the school parking lot.
The Merc

Old Town Temecula's Mercantile Building dates from the 1890s, and exemplifies the City of Temecula's motto "Old Traditions, New Opportunities." The 48-seat cabaret-style space features superb acoustics and a 1901 Steinway Model O grand piano.
The Merc at the Old Town Temecula Community Theater
42051 Main Street, Temecula 92590
Directions
Limited free parking is available in lots adjacent to the Theater and on surrounding streets. We suggest that patrons park in the free parking structure at the Temecula Civic Center.