Sunday, September 17, 2023, 3:00 p.m.
Gershwin Performing Arts Center | Murrieta Mesa High School
Today's Program
Arvo Pärt (b. 1935)
In spe (In the Hope)
Wolfgang Amadeus Mozart (1756-1790)
Horn Concerto No. 3 in E flat Major, K. 447
I. Allegro
II. Larghetto
III. Allegro
Darby Hinshaw, Horn
Intermission
Jean Sibelius (1865-1957)
Pelleas and Melisande Suite, Op. 46
I. Am Schlosshof (At the castle-gate)
II. Melisande
IIa. Am Meer (At the seashore)
III. Am Wunderborn im Park (A spring in the park)
IV. Die drie blinden Schwestern (The three blind sisters)
V. Pastorale
VI. Melisande am Rocken (Melisande at the spinning wheel)
VII. Zwischenaktmusik (Entre'acte)
VIII. Melisandre's Tod (The death of Melisande)
Thanks to the Murrieta Valley Unified School District for their support of this concert.
---
About our Soloist
Darby Hinshaw  was born into a casually musical family in San Francisco. His mother is a former organist who holds a Master of Music degree from SDSU, and his father is a great enthusiast of traditional Irish music. During his childhood he experimented with the Irish tin-whistle, the piano and the great highland bagpipes, and he frequently attended organ recitals, highland games and Irish sessions with his parents. He began playing the horn at the age of 12 and attended the "School of the Arts" high school in San Francisco. He joined the San Francisco Symphony Youth Orchestra in 1996, where he played principal horn on several critically acclaimed European tours. While still in the youth orchestra, Mr. Hinshaw attended the San Francisco Conservatory of Music where he studied with SF Symphony hornists Bruce Roberts, Jonathan Ring and Robert Ward. He earned his Bachelor of Music degree in 2005 and pursued his professional options instead of attending graduate school.
Darby is the Assistant Principal Horn in the San Diego Symphony Orchestra. Prior to arriving in San Diego, he made a place for himself in the many regional symphony orchestras in Northern California, playing principal horn in the Marin Symphony, Santa Rosa Symphony and Stockton Symphony. Over a period of six years as a freelancer, he would appear with the horn sections of 16 different orchestras, traveling all over the Bay Area and parts of the San Joaquin Valley. He also performed frequently with the San Francisco Symphony and appears on their recent recordings of Mahler's 2nd and 8th Symphonies on SFS Media, as well as the Mahler episode of the Keeping Score series on PBS.
---
About Our Artistic Director and Conductor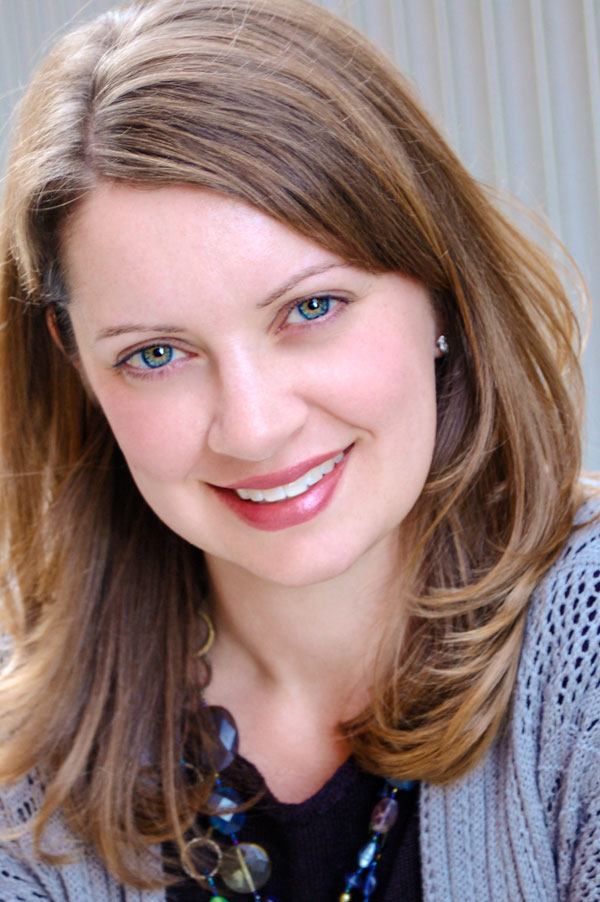 Dana Zimbric is marking her 14th season as Artistic Director and Conductor of the California Chamber Orchestra.
In addition to her work with us, she is Music Director of the Classics Philharmonic Orchestra, which performs educational programs for San Diego area students, and recently made her conducting debut with the San Diego Symphony.
Dana's past conducting experience includes positions with the San Diego Youth Symphony, Avante Chamber Orchestra, Orchestra Nova San Diego, and the University of Wisconsin Chamber and Symphony Orchestras.
An accomplished clarinetist, Dana holds a Bachelor of Music in Clarinet Performance and a Master of Music in Orchestral Conducting from the University of Wisconsin. She lives in San Diego with her husband and two young daughters.
---
Members of the California Chamber Orchestra
Violin I
Missy Lukin (Concertmaster)
Nicole Sauder
Andrew Kwon
Tiffany Modell
Violin II
Sarah Schwartz (Principal)
Tommy Dougherty
Randy Brinton
Lynne-Marie Friedrichs
Viola
Michael Molnau (Principal)
Linda Piatt
Greg Perrin
Cello
Andrew Hayhurst (Principal)
Margaret Tait
Elizabeth Brown
Bass
Kevin Gobetz (Principal)
Orchestra Personnel Manager and Music Librarian
Michael Molnau
Flute
Pam Martchev (Principal)
Oboe
Rodion Bolusov (Principal)
Clarinet
Frank Renk (Principal)
Sheryl Renk
Bassoon
Valentin Martchev (Principal)
David Savage
Horn
Darby Hinshaw (Principal)
Tricia Skye
Timpani/Percussion
Beverly Reese Dorcy (Principal)
California Chamber Orchestra musicians in this concert are members of The American Federation of Musicians, Local 325
---
Program Notes
Welcome to the California Chamber Orchestra's 2023-2024 season. This season we embrace the joy of performing and sharing our art. In today's concert, "Soundscapes," we delve into the works of three composers who span different eras, countries, and compositional styles. Despite their diversity, each composition on this program masterfully crafts unique soundscapes that evoke powerful emotions.
Estonian composer Arvo Pärt (b. 1935) premiered "In Spe" in 2010. Based on an earlier choral piece from 1976, Pärt's composition draws inspiration from Gregorian Chant. His minimalist style, characterized by the avant-garde technique called tintinnabuli, yields melodies of serene simplicity and profound concentration. "In Spe," lasting 8 minutes, features the principal woodwinds and strings, creating an atmosphere of tranquility and introspection.
W.A. Mozart (1756-1791) crafted Horn Concerto No. 3 in 1787 for the virtuoso horn player Joseph Ignaz Leutgeb, a close friend of the Mozart family. This concerto, comprises three traditional movements (fast-slow-fast), showcaseing Mozart's musical dialogue between orchestra and soloist. The slow middle movement, where Leutgeb's lyrical talent would have been highlighted, provides a captivating interlude. The concerto employs two clarinets, two bassoons, and strings, beautifully complementing the horn's rich tones and culminating in a thrilling, hunting-horn-inspired finale.
Finnish composer Jean Sibelius (1865-1957) unveils his mastery in the Pelleas and Melisande Suite, Op. 46. Commissioned in 1905 for a popular play by Belgian playwright Maurice Maeterlinck, Sibelius' suite takes us through the play's various scenes and characters. From the grandeur of the castle gate to Melisande's haunting melody on the English horn, and the turbulent seashore depicted through musical waves, Sibelius paints a vivid auditory picture. The suite includes a whimsical waltz and pastoral respite, leading to a poignant conclusion with the death of Melisande, masterfully capturing the play's romantic and emotional essence.
— Dana Zimbric
---
Thank You to Our Sponsors and Donors
Society Sponsors
Judy Call
Prudhomme Associates, CPAs
City of Temecula
Leslie and Joseph Waters
Season Sponsors
Mark Margolin
Nicola Helm & Stephen Ryder
Education Sponsors
Craig Carper, LaPointe Wealth Management
Murrieta Rotary
Concert Sponsors
Susan & Ken Dickson
Walt Fidler
Soloist's Circle
Kiyoe MacDonald
Concertmaster's Circle
Terry Kvitky
Kathryn McCarty
Barry Weiss
Rudy Wokoek
Principal's Circle
John Welniak
Musician's Circle
Candace Flint
Karen Hartnett
Susan Humphrey
Sarah Ivar
Martha Minkler
Sana Quijada
---
Join us at The Merc on the 2nd and 4th Sundays of each month for recitals by some of the region's best musicians. These intimate performances include opportunities to hear from the musicians about their art, their careers, and the music being performed.