Saturday, September 24, 2022, 7:30 p.m.
Gershwin Performing Arts Center | Murrieta Mesa High School
Tonight's Program
Jessie Montgomery (b. 1981)
Records from a Vanishing City
Strum
INTERMISSION
Ludwig Van Beethoven (1770 – 1827)
Symphony No. 4 in B Flat Major
Adagio – Allegro vivace
Adagio
Scherzo-trio: Allegro vivace
Allegro ma non troppo
Thanks to the Murrieta Valley Unified School District for their support of this concert.
Concession sales this evening benefit the Murrieta Educational Foundation for the Arts.
---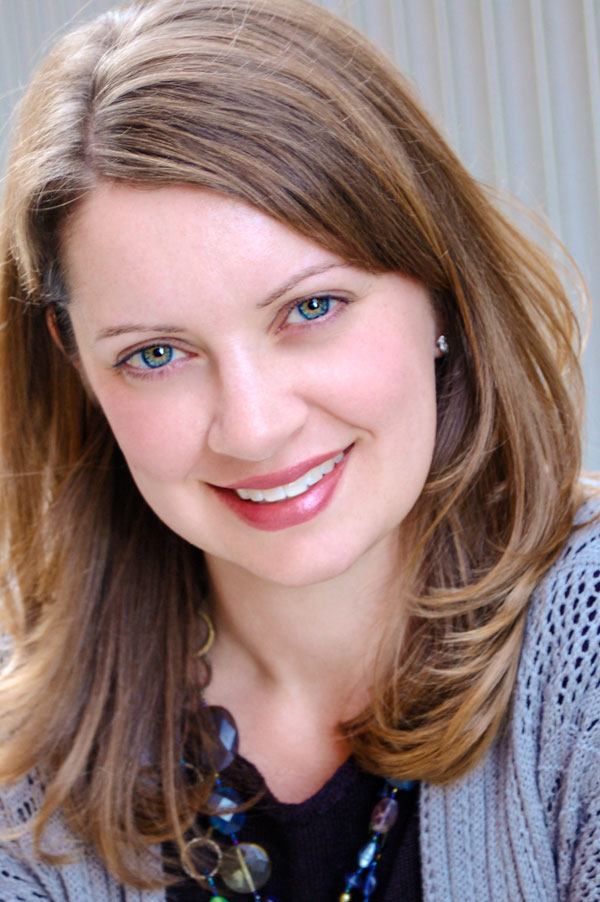 Dana Zimbric is marking her 13th season as Artistic Director and Conductor of the California Chamber Orchestra.
In addition to her work with us, she is Music Director of the Classics Philharmonic Orchestra, which performs educational programs for San Diego area students, and recently made her conducting debut with the San Diego Symphony.
Dana's past conducting experience includes positions with the San Diego Youth Symphony, Avante Chamber Orchestra, Orchestra Nova San Diego, and the University of Wisconsin Chamber and Symphony Orchestras.
An accomplished clarinetist, Dana holds a Bachelor of Music in Clarinet Performance and a Master of Music in Orchestral Conducting from the University of Wisconsin. She lives in San Diego with her husband and two young daughters.
---
Members of the California Chamber Orchestra
Violin I
Missy Lukin (Concertmaster)
Lynne-Marie Friedrichs
Healy Henderson
Angela Xing
Violin II
Nicole Sauder (Principal)
Anne Delgado
Tiffany Modell
Sarah Schwartz
Viola
Linda Piatt (Principal)
Rebecca Matayoshi
Annabelle Terbetski
Cello
Andrew Hayhurst (Principal)
Elizabeth Brown
Joanna Morrison
Bass
Sayuri Yamamoto (Principal)
Orchestra Personnel Manager and Music Librarian
Michael Molnau
Flute
Sarah Tuck (Principal)
Oboe
Andrea Overturf (Principal)
Rodion Belousov
Clarinet
Frank Renk (Principal)
Sheryl Renk
Bassoon
Ryan Simmons (Principal)
Leyla Zamora
Katherine Ortega
Horn
Darby Hinshaw (Principal)
Paul Klintworth
Trumpet
John Wilds (Principal)
Mark Bedell
Timpani
David Whitman (Principal)
All musicians performing in this concert are members of
The American Federation of Musicians, Local 325
---
Program Notes
The California Chamber Orchestra 2022-23 concert season opens with Records, a concert inspired by the records of past and present. The concert features two composers: Ludwig van Beethoven (1770-1827) and Jessie Montgomery (b.1981).
Compositions by American composer Jessie Montgomery are quickly becoming some of the most frequently performed modern works in today's concert halls. CCO presents two of her works: Records from a Vanishing City and Strum.
Included here are program notes written by the composer about these works, their inspiration, and context:
Records from a Vanishing City
Records from a Vanishing City is a tone poem based on my recollections of the music that surrounded me as I grew up on Manhattan's Lower East Side in the 1980s and 1990s. Artists, truth seekers, and cultures of all kinds defined our vibrant community. The embracing diversity burst out with an effortless every-dayness in block parties, festivals, and shindigs of every sort. Partly because my parents were artists – but also because I just couldn't help it – I soaked up all that surrounded me: Latin jazz, alternative rock, Western classical, avant-garde jazz, poetry, and Caribbean dance music, to name a few.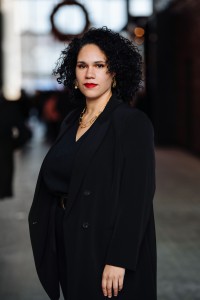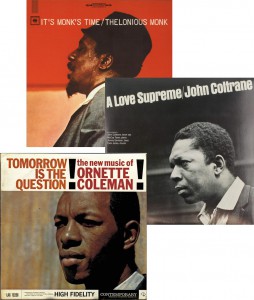 A year before completing this work, a very dear family friend passed away and it was decided that I would be the one to inherit a large portion of his eclectic record collection. James Rose was one of the many suns in the Lower East Side cosmos who often hosted parties and generous gatherings for our extended artist family. His record collection was a treasure trove of great jazz recordings of the 1950's, 1960's and beyond – he was mad for John Coltrane, but also Miles Davis and Thelonius Monk and Ornette Coleman, as well as traditional folk artists from Africa, Asia, and South America.
In the process of imagining this piece, a particular track on a record of music from Angola caught me ear: a traditional lullaby which is sun is call and response by a women's chorus. This lullaby rang with an uncanny familiarity in me. An adaptation of this lullaby and the rhythmic chant that follows it appears in each of the three main sections of Records.
This piece is dedicated to the memory of James Rose.
Strum 
Strum is the culminating result of several versions of a string quartet I wrote in 2006. It was originally written for the Providence String Quartet and guests of Community MusicWorks Players then arranged for string quartet in 2008 with several small revisions. In 2012 the piece underwent its final revisions with a rewrite of both introduction and ending for the Catalyst Quartet in a performance celebrating the 15 annual Sphinx Competition. The string orchestra arrangement represents the 2012 final version.
Originally conceived for the formation of a cello quintet, the voicing is often spread wide over the ensemble, giving the music an expansive quality of sound. Within Strum I utilized texture motives, layers of rhythmic or harmonic ostinato that string together to form a bed of sound for melodies to weave in and out. The strumming pizzicato serves as a texture motive and the primary driving rhythmic underpinning of the piece. Drawing on American folk idioms and the spirit of dance and movement, the piece has a kind of narrative that begins with fleeting nostalgia and transforms into ecstatic celebration.
Beethoven, Symphony No. 4 in B-flat Major, Op. 60
Ludwig van Beethoven (1770-1827) traveled with his patron, Prince Karl Lichnowsky, to the countryside in the summer of 1806. During this customary summer trip, Beethoven met Count Franz von Oppersdorff, whose personal orchestra presented a concert of Beethoven's Symphony No. 2. Historians believe this was the meeting that led to the Count commissioning a new work by Beethoven.
Beethoven had already begun sketching out his symphonies in C and F (which would be become his famous symphony No. 5 and No. 6). He likely set them aside for a time to work on the new commission for the Count. This new work would be known as his Symphony No. 4 in B flat major.
People familiar with Beethoven's Symphonies may be less familiar with his Fourth symphony. It never quite caught on like some of his other works– Symphony No. 5 (da-da-da-DUM), Symphony No. 6 ("Pastorale"), or Symphony No. 9 ("Choral").
Symphony No. 4 highlights Beethoven's compositional creativity and illustrates his desire to push the classical music envelope. We now look back on Beethoven's body of work and see a composer prefacing the Romantic period, leading us through history to the music of Brahms and Mahler. Beethoven could not predict who or what would come after his music. He only knew what had come before (Haydn, Mozart), and where he personally wanted to go.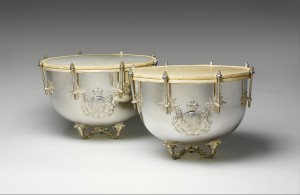 When listening to Beethoven's Symphony No. 4 there are many examples of musical "newness." One such example is Beethoven's use of timpani. Prior to Beethoven's Symphony No. 4 (and Beethoven's Violin Concert, which was written around the same time), the large kettle drum was used only to emphasize loud passages or to support brass punctuations. In Beethoven's Symphony No. 4 the timpani plays solo passages in the first and second movements. Beethoven stretches the use of the instrument, a practice which is continued in his later symphonies.
Beethoven also expands the traditional Minuet and Trio form in the third movement. He adds a second reprise of the Trio and main theme, extending the movement. Other composers (Haydn, Mozart, Schubert) were fairly strict about the musical roadmap of the third movement. Beethoven expands on the Minuet-Trio concept, which he takes even further by adding a fifth movement to his Symphony No. 6.
A final note about Beethoven's Symphony No. 4: It was written in a time when aristocratic audiences had deep cultural knowledge of classical symphonic music. They also would have been familiar with Euro-centric folk music traditions, and likely also the music of Beethoven's earlier works (and those of his predecessors).  His audiences would have noted the fresh timpani passages and expanded Minuet-Trio. They would have recognized the folk music snippets Beethoven includes in his music and appreciated his clever changes.
Much like today's audiences may easily recognize musical quotes of Miles Davis or Gershwin in Montgomery's Records from a Vanishing City, Beethoven's audiences would have been thrilled to hear familiar musical snippets presented in clever ways.
— Dana Zimbric
---
Thank You to Our Sponsors and Donors
Society Sponsors
Judy Call
Prudhomme Associates, CPAs
City of Temecula
Leslie and Joseph Waters
Season Sponsors
Mark Margolin
Nicola Helm & Stephen Ryder
Education Sponsors
Craig Carper, LaPointe Wealth Management
Murrieta Rotary
Concert Sponsors
Susan & Ken Dickson
Walt Fidler
Conductor's Circle
John Stubbs
Concertmaster's Circle
Barry Weiss
Rudy Wokoek
Principal's Circle
Kiyoe MacDonald
John Welniak
Musician's Circle
Candace Flint
Susan Humphrey
Sarah Ivar
Martha Minkler
---
Join us at The Merc on the 2nd and 4th Sundays of each month for recitals by some of the region's best musicians. These intimate performances include opportunities to hear from the musicians about their art, their careers, and the music being performed.