Sunday, November 19, 2023, 3:00 p.m.
Gershwin Performing Arts Center | Murrieta Mesa High School
Today's Program
Gustav Mahler (1860 – 1911)
Symphony No. 4 in G Major
Tasha Koontz, soprano soloist
Bedächtig, nicht eilen (deliberate, unhurried)
In gemächlicher Bewegung, ohne Hast (in measured tempo, unhurried)
Ruhevoll,poco adagio (calm, somewhat slowly)
Sehr behaglich (at ease)
This afternoon's concert will be performed without an intermission.
Thanks to the Murrieta Valley Unified School District for their support of this concert.
---
About our Soloist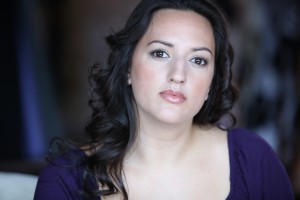 Native Hawaiian soprano Tasha Hokuao Koontz has lent her "accurate, powerful voice" (Broadway World) to a gallery of leading operatic ladies and has been recognized by Parterre Box for her "sumptuous, gleaming lyric instrument" and by Opera Wire for her "secure silvery high notes."
In 2024, Tasha will make her South America debut singing the title role of Tosca with Opera Nacional de Chile. In the same year, she returns to San Diego Opera as Donna Anna in Don Giovanni.
In 2023, Tasha joined San Diego Opera to perform the roles of Nella in Gianni Schicchi and Suor Genovieffa in Suor Angelica. A company favorite, Koontz debuted with San Diego Opera as Annina in La Traviata in 2017, and subsequently performed the roles of Edith in Pirates of Penzance, Frasquita in Carmen and High Priestess in Aïda, and covered the role of Mimì in La Bohème sung by Ana Maria Martinez. She also sang the role of Catrina in a 2019 workshop performance of El último sueño de Frida y Diego, written by Pulitzer Prize- winning playwright Nilo Cruz and Latin GRAMMY® Award-winning composer Gabriela Lena Frank. Ms. Koontz subsequently originated the role of Frida Image 1 in the world premiere performances of Frank's opera in 2022. In San Diego Opera's 2021 concert entitled, "One Amazing Night," Koontz "wowed with a knockout performance" (San Diego Union Tribune).
Other 2023 performances include a debut with the Camarada Chamber Ensemble singing Brahms Op.91 Zwei Gesänge and Bach Cantata BWV 209, the Brahms Requiem with the La Jolla Symphony & Chorus, the Rachmaninov Vocalise and Poulenc Gloria with the Helena Symphony, and the world premiere of a two person chamber opera, Her New Home, written by composer Polina Nazaykinskaya and librettist Konstanin Soukhovetski with the prestigious Garth Newel Piano Quartet at the Garth Newel Summer Festival. Ms.Koontz will also return to the Del Mar International Composers' Symposium in August to continue to bring new music to life with up and coming composers.
Ms. Koontz earned her master's degree in music from the Jacobs School of Music at Indiana University, where she studied with acclaimed soprano Carol Vaness, and received her bachelor's degree in music from Northwestern University.
---
About Our Artistic Director and Conductor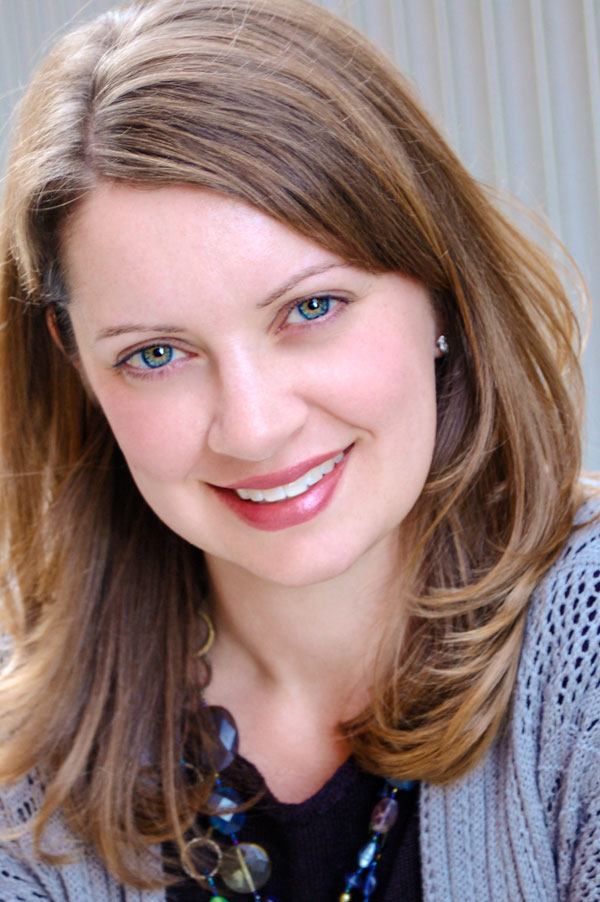 Dana Zimbric is marking her 14th season as Artistic Director and Conductor of the California Chamber Orchestra.
In addition to her work with us, she is Music Director of the Classics Philharmonic Orchestra, which performs educational programs for San Diego area students, and recently made her conducting debut with the San Diego Symphony.
Dana's past conducting experience includes positions with the San Diego Youth Symphony, Avante Chamber Orchestra, Orchestra Nova San Diego, and the University of Wisconsin Chamber and Symphony Orchestras.
An accomplished clarinetist, Dana holds a Bachelor of Music in Clarinet Performance and a Master of Music in Orchestral Conducting from the University of Wisconsin. She lives in San Diego with her husband and two young daughters.
---
Members of the California Chamber Orchestra
Violin I
Wes Precourt (Concertmaster)
Violin II
Hanah Suart (Principal)
Viola
Michael Molnau (Principal)
Cello
Andrew Hayhurst (Principal)
Bass
PJ Cinque (Principal)
Orchestra Personnel Manager and Music Librarian
Michael Molnau
Flute
Pam Martchev (Principal)
Oboe
Rodion Bolusov (Principal)
Clarinet
Frank Renk (Principal)
Timpani/Percussion
Beverly Reese Dorcy (Principal)
David Whitman
Piano
Hyemi Kwon (Principal)
Harmonium
Alison Luedecke
California Chamber Orchestra musicians in this concert are members of The American Federation of Musicians, Local 325
---
Program Notes
Austrian composer Gustav Mahler (1860-1911) wrote his Fourth Symphony in August 1900, amidst a busy symphonic and opera conducting career. Compared to Mahler's other six symphonies, the 4th is lighter in style, with neoclassical attributes. Though Mahler's core compositional style is steeped in Romanticism and tonal color, the 4th Symphony has more similarity with Mozart or Haydn than with composers like Brahms or Wagner.
The 4th symphony is considered by many Mahler historians to be an exploration of child-like emotions and experiences. Mahler is known to have had a difficult childhood – he grew up in a household with an abusive father; sickness and death were rampant among his 13 siblings. Mahler never lost touch with his artistic inner child and worked through this childlike lens when composing his 4th symphony.
The first movement immediately transports the listener into a fairy tale setting. Mahler chooses rhythmic sleigh bells that evoke the feeling of traveling by horse-drawn carriage into a magical setting. The melody played by the first violin is hopeful and joyful, answered by a playful clarinet. The movement is filled with moments of musical jokes and has a lively feel.
The second movement takes a much darker turn. Here, Mahler explores the raw emotion of fear. Mahler's wife, Alma, said Arnold Böcklin's work entitled Self-Portrait with Death Playing the Fiddle (1872) inspired this second movement. In the portrait, the artist is shown with the violin-playing skeleton of Death lurking over his shoulder and whispering into the artist's ear. Mahler portrayed violin-playing Death via the Concertmaster's instrument. Mahler calls for the Concertmaster to have a second violin with scordatura tuning, meaning the strings are tuned very sharp. This gives the violin a scary, haunting, other-worldly sound. During the movement, the Concertmaster switches between their two violins. The music is in a quick three, suggesting a spooky dance with Death.
The third movement starkly contrasts the prior dark music and is celebrated as one of the most beautiful slow movements Mahler ever composed. The movement begins with a heartbeat rhythm and a gorgeous melody played by the cello. Mahler depicts divine love throughout this music. Mahler takes his time in this movement, which lasts nearly 20 minutes. As the movement concludes, Mahler's score indicates that the gates of heaven open.
According to Mahler, the fourth and final movement is a peek into heaven. It features a soprano soloist who sings a setting of "The Heavenly Life" from The Youth's Magic Horn, a collection of German folk songs and poems published between 1805 and 1808. The text depicts a childlike angel describing paradise in heaven, where food is plentiful, and music is more beautiful than on Earth. Mahler is careful to say that the song should not be presented as a parody, but in an honest manner. In Mahler's mind, no one would know heaven better than a child.
This chamber version of Mahler's 4th Symphony was transcribed in 1921 by conductor, composer, and music teacher Erwin Stein (1885-1958) under his mentor Arnold Schoenberg (1874-1951). Schoenberg and other composers (including Stein, Berg, and Webern) formed an exclusive concert series in Vienna between 1919 and 1921. The concerts were open to members only and explicitly forbade critics (they even posted a sign on the door: 'Critics forbidden entry.') The goal of the Society for Private Musical Performances was to perform works by composers from Gustav Mahler (1860-1911) to the present (1919-21) without the worry of 'old-fashioned' audiences disapproving of the work, or music critics publishing scathing reviews of the new music. The Society existed to promote new music in a safe, non-judgmental environment, so much in fact, that applause of any kind was also not permitted. No printed programs were created, and the musical selections were not announced until the concert began.
During its few years of existence, the Society held 353 performances. Many of the works in these performances had first to be transcribed for smaller ensembles; the post-WWI economy demanded it. Mahler's 4th Symphony was one of the many pieces Schoenberg and his colleagues transcribed for smaller ensemble and performed during an exclusive Society concert.
— Dana Zimbric
---
Text
---
Thank You to Our Sponsors and Donors
Society Sponsors
Judy Call
Prudhomme Associates, CPAs
City of Temecula
Leslie and Joseph Waters
Season Sponsors
Mark Margolin
Nicola Helm & Stephen Ryder
Education Sponsors
Craig Carper, LaPointe Wealth Management
Murrieta Rotary
Concert Sponsors
Susan & Ken Dickson
Walt Fidler
Soloist's Circle
Kiyoe MacDonald
Concertmaster's Circle
Terry Kvitky
Kathryn McCarty
Barry Weiss
Rudy Wokoek
Principal's Circle
John Welniak
Musician's Circle
Candace Flint
Karen Hartnett
Susan Humphrey
Sarah Ivar
Martha Minkler
Sana Quijada
---
Join us at The Merc on the 2nd and 4th Sundays of each month for recitals by some of the region's best musicians. These intimate performances include opportunities to hear from the musicians about their art, their careers, and the music being performed.