Ardor Trio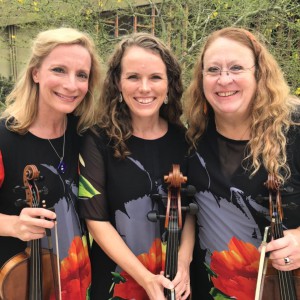 Comprised of violinist Linda Piatt, cellist Amanda Devlin, and violist Robie Evans, Ardor Trio is a San Diego based string trio. They strive to invoke an emotional intensity in all of their performances..
---
Today's Program
The Goldberg Variations, BWV 988 – Johann Sebastian Bach (1685 – 1750) (arr. Lorento Golofeev)
The Goldberg Variations consists of an Aria — or theme — followed by 30 variations, and then a restatement of the Aria. There will be an intermission after Variation 15.
Wikipedia offers a description of the movements.
---