Sunday, March 19, 2023, 2:30 p.m.
Gershwin Performing Arts Center | Murrieta Mesa High School
Today's Program
Scott Joplin (1868 – 1917)
Overture to Treemonisha
George Gershwin (1898 – 1937)
Lullaby for Strings
Aaron Copland (1900 – 1990)
Music for Theatre
Prologue
Dance
Interlude
Burlesque
Epilogure
INTERMISSION
Sherry Williams, voice
John Rodby, piano
Jazz arrangements for chamber orchestra by John L. Rodby (b . 1944)
Bart Howard (1915 – 2004)

Fly Me to the Moon
Robert Wells (1922 – 1998) and Jack Segal (1918 – 2005)

What Are You Afraid Of?
John Klenner (1899 – 1955) and Sam Lewis (1885 – 1959)
Just Friends
Edward Kennedy "Duke" Ellington (1899 – 1974), Irving Mills (1894 – 1985), and Mann Curtis (1911 – 1984)
In a Sentimental Mood
 Aloysio De Oliveira (1914 – 1955), Antonio Jobim (1927 – 1994), and Ray Gilbert (1912 – 1976)
If You Never Came to Me
Irving Berlin (1888 – 1989)
Blue Skies
Thanks to the Murrieta Valley Unified School District for their support of this concert.
Concession sales benefit the Murrieta Educational Foundation for the Arts.
---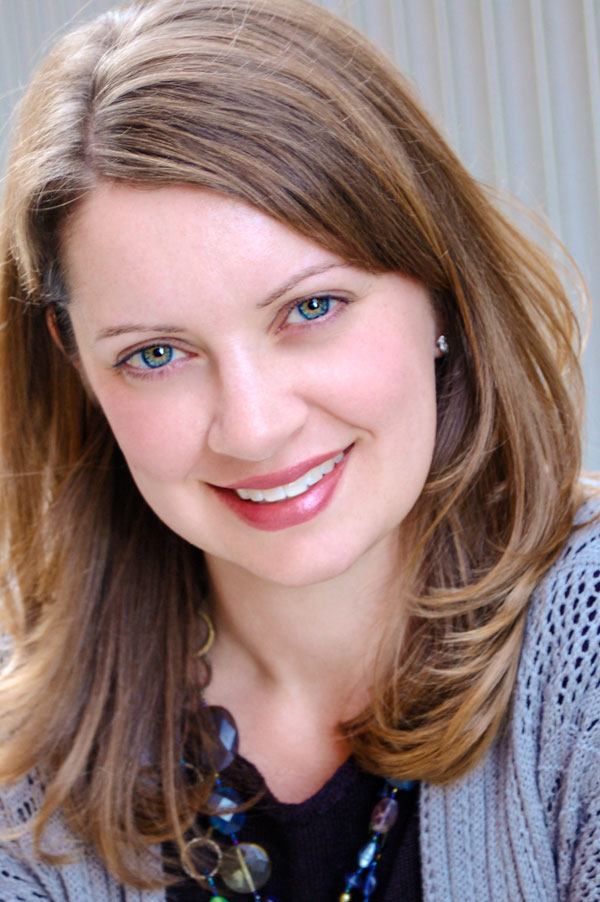 Dana Zimbric is marking her 13th season as Artistic Director and Conductor of the California Chamber Orchestra.
In addition to her work with us, she is Music Director of the Classics Philharmonic Orchestra, which performs educational programs for San Diego area students, and recently made her conducting debut with the San Diego Symphony.
Dana's past conducting experience includes positions with the San Diego Youth Symphony, Avante Chamber Orchestra, Orchestra Nova San Diego, and the University of Wisconsin Chamber and Symphony Orchestras.
An accomplished clarinetist, Dana holds a Bachelor of Music in Clarinet Performance and a Master of Music in Orchestral Conducting from the University of Wisconsin. She lives in San Diego with her husband and two young daughters.
---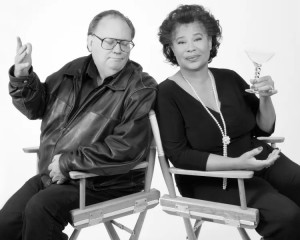 Since she began singing as a professional, Sherry Williams has had the good fortune to rarely be out of work. When she was a high school student in San Bernardino (California), she sang and toured with The Young Americans. At UCLA, she joined the acapella choir and worked with the famous Roger Wagner and the UCLA Choir, both in Los Angeles and Europe. She has also toured with Debbie Reynolds, Andy Gibb, and the legendary Johnnie Ray, to name a few.
In 1976, Sherry left The Eddie Kendricks tour and struck out on her own, touring Indonesia, Singapore, Hong Kong and Bangkok. Since returning to the United States after her last Asian tour in 1980, Sherry has acted in films and on television, has worked extensively in and around the Los Angeles and Denver areas in important jazz venues, nightclubs and festivals, and has recorded three solo CDs and two ensemble CDs. In 1997, she released her first CD, "The Way You Love Me", to rave reviews. Her second release, "A Taste Of Sherry", was on the 2003 Grammy ballot and one of the songs was used in the soundtrack of the film THE CORE. After that came "You Must Believe In Spring", again to rave reviews.
During 2010-2013, Sherry toured Germany and Italy with Markus Burger and Jim Linahon, again working in important concert halls and jazz clubs, including the famed Birdland in Hamburg. These tours have yielded one acclaimed ensemble CD, and two big band CDs, recorded with the Café Nerly Big Band. Sherry has worked with a multitude of jazz greats… Buddy Collette, Herbie Mann, Plas Johnson, "Sweets" Edison, Ann Patterson, Gerald "Wig" Wiggins, Al Viola, Herman Riley, Dave Pike, Eddie Cano, Lanny Morgan, Ross Tompkins, Earl Palmer, Bill Cunliffe, Andy Simpkins, Roy McCurdy, John Leitham, Jennifer Leitham, Ray Pizzi, Jim DeJulio, Paul Smith, Art Hillery, Terry Harrington, John Hammond, Roger Kellaway, Dave Benoit, Llew Matthews, John B. Williams, Tom Ranier, Patrice Rushen, Ralph Penland, Bob Magnusson, Joe LaBarbera….(& many more) SHERRY WILLIAMS is first and foremost a singer – the 14-karat variety.
JOHN RODBY is a commercial musician by vocation and a composer of classical music by avocation. Born in Wahiawa, Oahu, Hawaii, September 14th, 1944, he moved with his family to the Los Angeles area at an early age. Formally educated at Cal State Northridge (1966) and Cal State Long Beach (1968) he did further independent study in composition from Leonard Berkowitz, Donal Michalsky and Albert Harris as well as independent study in piano with Sam Saxe, Ralph Pierce, Peter Hewitt and Julian Musafia. His 'Concerto for Saxophone and Orchestra' previously released on Crystal Records was described by Hewell Turcuit in the San Francisco Examiner as 'casually masterful. Packed with keen notions of sonority'.
Most of Mr. Rodby's career has been in TV and Film. He was musical director for Dinah Shore for 26 years, Musical Director of the CTW TV show 'Square I TV' as well as musical director for two Shari Lewis TV projects; The Shari Lewis TV Show, 'Lamb Chop's Sing Along, Play Along' and 'Charlie Horse's Music Pizza'.. He worked further as a keyboardist-arranger for Frank Sinatra, Liza Minelli, Rita Moreno, Tiny Tim and Connie Francis. He also did work on TV shows such as Mitzi Gaynor, Dallas, Bob Newhart, Hart to Hart, Quincy, The Gong Show and X Files. He is currently musical director for Al Martino and arranger- producer- keyboardist for a series of CD's for Robert Clary and others.
He lives in Woodland Hills with his wife, singer/actress Talya Ferro and continues to compose classical music.
---
Members of the California Chamber Orchestra
Violin I
Nicole Sauder (Concertmaster)
Ben Hoffman
Angela Xing
Tommy Dougherty
Violin II
Sarah Schwartz (Principal)
Margeaux Maloney
Anne Delgado
Steve Huber
Viola
Ethan Pernela (Principal)
Linda Piatt
Greg Perrin
Cello
Andrew Hayhurst (Principal)
Margaret Tait
Nathan Walhout
Bass
Sam Hagar (Principal)
Orchestra Personnel Manager and Music Librarian
Michael Molnau
Flute
Pam Martchev (Principal)
Oboe
Kathy Oh(Principal)
Ellen Hindson
Clarinet
Max Opferchuk (Principal)
Bassoon
David Savage (Principal)
Horn
Darby Hinshaw (Principal)
Trumpet
Jon Hoehne (Principal)
Rachel Allen
Trombone
Devin Burnworth
Tuba
Scott Sutherland
Percussion
Beverly Reese-Dorcy (Principal)
David Whitman
Piano
Sonya Schumann
California Chamber Orchestra musicians in this concert are members of
The American Federation of Musicians, Local 325
---
Program Notes
Our concert kicks off with a pre-jazz composition. American composer Scott Joplin (1868-1917) wrote multitudes of rag-times for piano, yet many are not aware that he also wrote and published an opera called Treemonisha in 1911. The original opera was scored for piano and singers and the composer wrote the original story and libretto. Ahead of its time, the message of Treemonisha is the transformational importance of education in a society. The opera was never performed during Mr. Joplin's lifetime and received its premier in 1974. The California Chamber Orchestra will perform the Overture to Joplin's opera arranged for orchestra by composer T.J. Anderson.
Composer George Gershwin (1898-1937) composed Lullaby in 1919 as a composition exercise for his then teacher Edward Kilenyi. The single movement work is built on a lazy syncopated repeated figure, and displays various string colors through pizzicato and high harmonics. Though not a landmark piece like his Rhapsody in Blue or Concerto in F, Lullaby's delightful lilt is something special. Gershwin originally wrote the piece for string quartet, and then it was later arranged for string orchestra. The delightful piece was first performed publicly some thirty years after Gershwin's death in 1967.
Aaron Copland (1900-1990) composed Music for the Theatre in 1925. According to music historian Vivian Perlis, Copland was "determined to find an American sound in music… Copland incorporated jazz idioms into his first orchestral pieces, causing scandal in concert halls in the twenties. Music for Theatre was written for small orchestra with no specific play in mind." Copland described his piece by saying, "the music seemed to suggest a certain theatrical atmosphere, so after developing the idea into five short movements, I chose the title." The work has five distinct movements: Prologue, Dance, Interlude, Burlesque, and Epilogue. Copland utilizes instrumental colors, jazzy rhythms, and rich harmonies in this challenging work for chamber orchestra.
Today's concert finishes on a high note with a series of jazz tunes adeptly arranged for chamber orchestra by John L. Rodby. Acclaimed vocalist Sherry Williams and Mr. Rodby join the orchestra, and will share more about each of their selections during the live performance.
The California Chamber Orchestra is grateful to the National Endowment for the Arts and the California Arts Council for their support of this week's  performances for 4th grade students in the Murrieta Valley Unified School District.
— Dana Zimbric
---
Thank You to Our Sponsors and Donors
Society Sponsors
Judy Call
Prudhomme Associates, CPAs
City of Temecula
Leslie and Joseph Waters
Season Sponsors
Mark Margolin
Nicola Helm & Stephen Ryder
Education Sponsors
Craig Carper, LaPointe Wealth Management
Murrieta Rotary
Concert Sponsors
Susan & Ken Dickson
Walt Fidler
Conductor's Circle
John Stubbs
Concertmaster's Circle
Barry Weiss
Rudy Wokoek
Principal's Circle
Kiyoe MacDonald
John Welniak
Musician's Circle
Candace Flint
Susan Humphrey
Sarah Ivar
Martha Minkler
---
Join us at The Merc on the 2nd and 4th Sundays of each month for recitals by some of the region's best musicians. These intimate performances include opportunities to hear from the musicians about their art, their careers, and the music being performed.