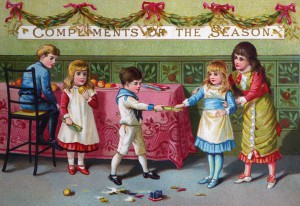 An English Christmas
So many of our notions of Christmas have roots in England, from favorite songs to Dickens stories and even the foods we eat.
Welcome the holidays with a program featuring English carols and music of the season. We're joined by the Temecula Valley Master Chorale for this festive holiday concert.

Please note: Seating at Murrieta United Methodist Church is General Admission; there is no assigned seating. Doors open at 7:00 p.m.
Program
California Chamber Orchestra — Dana Zimbric, Conductor
Temecula Valley Master Chorale
Ralph Vaughan Williams  (1872–1958)    Fantasia on Christmas Carols (11:30)
George Frideric Handel  (1685 – 1759)    Concerto Grosso in D Major, Op. 6, No. 5 (15:00)
.                                                                      Selections from The Messiah