Sunday, April 30, 2023, 3:00 p.m.
Gershwin Performing Arts Center | Murrieta Mesa High School
Today's Program
Frank Bridge (1879 – 1941)

Suite for String Orchestra
1. Prelude
2. Intermezzo
3. Nocturne
4. Finale
Maurice Ravel (1875 – 1937)

Le Tombeau de Couperin
1. Prelude
2. Forlane
3. Menuet
4. Rigaudon
INTERMISSION
Victoria Bond (b. 1945)

Bridges
1. Railroad Trestle Bridge, Galax, Virginia
2. Stone Bridge Over a Reflecting Pool in Suzhou
3. Golden Gate Bridge
4. Brooklyn Bridge
5. Mackinac Bridge
Claude Debussy (1862 – 1918), orch. Henri Büsser (1907)

Petite Suite
1. En bateau
2. Cortege
3. Menuet
4. Ballet
Thanks to the Murrieta Valley Unified School District for their support of this concert.
Concession sales benefit the Murrieta Educational Foundation for the Arts.
---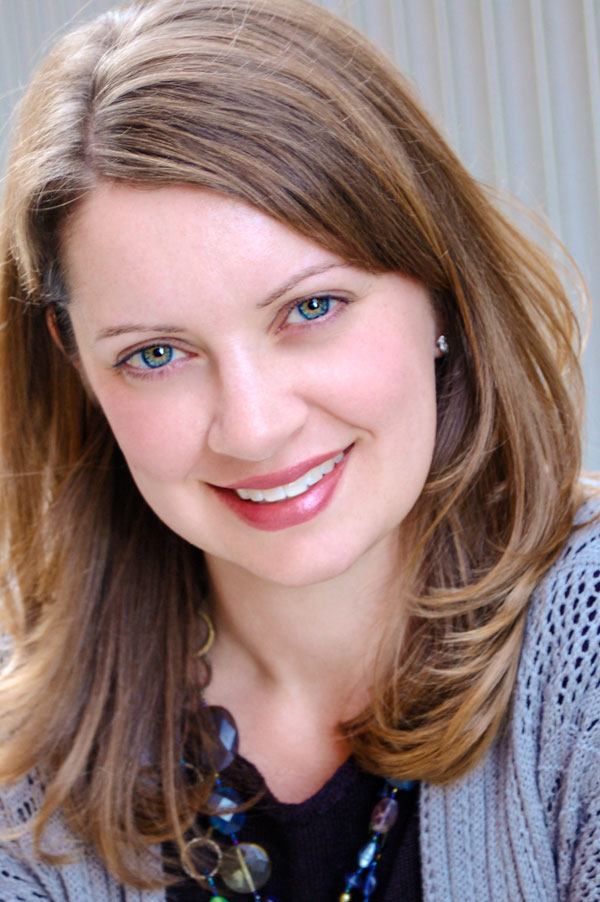 Dana Zimbric is marking her 13th season as Artistic Director and Conductor of the California Chamber Orchestra.
In addition to her work with us, she is Music Director of the Classics Philharmonic Orchestra, which performs educational programs for San Diego area students, and recently made her conducting debut with the San Diego Symphony.
Dana's past conducting experience includes positions with the San Diego Youth Symphony, Avante Chamber Orchestra, Orchestra Nova San Diego, and the University of Wisconsin Chamber and Symphony Orchestras.
An accomplished clarinetist, Dana holds a Bachelor of Music in Clarinet Performance and a Master of Music in Orchestral Conducting from the University of Wisconsin. She lives in San Diego with her husband and two young daughters.
---
Members of the California Chamber Orchestra
Violin I
Kathryn Hatmaker (Concertmaster)
Nicole Sauder
Sarah Schwartz
Angela Xing
Violin II
Ai Awata (Principal)
Isaac Allen
Margeaux Maloney
Victoria Bietz
Viola
Ethan Pernela (Principal)
Linda Piatt
Greg Perrin
Cello
Chia-Ling Chien (Principal)
Margaret Tait
Nathan Walhout
Bass
PJ Cinque
Orchestra Personnel Manager and Music Librarian
Michael Molnau
Flute
Pam Martchev (Principal)
Teresa Perrin
Oboe
Rong-Huey Liu (Principal)
Austyn Estey-Ang
Clarinet
Frank Renk (Principal)
Sheryl Renk
Bassoon
Leyla Zamora (Principal)
David Savage
Horn
Darby Hinshaw (Principal)
Tricia Skye
Trumpet
Jonah Levy (Principal)
Rachel Allen
Percussion
David Whitman (Principal)
Andy Watkins
Harp
Elena Mashkovtseva (Principal)
California Chamber Orchestra musicians in this concert are members of
The American Federation of Musicians, Local 325
---
Program Notes
The California Chamber Orchestra concludes our 17th season with Bridges – a journey of musical connections across time and place.
The first work on the program is the Suite for String Orchestra by English composer Frank Bridge (1879-1941). Bridge was a violinist, composer, conductor, pianist, and violist who is best known for his famous composition student Benjamin Britten. Bridge's Suite for String Orchestra was written in 1909-1910, shortly after he married violinist Ethel Sinclair, whom he had met while a student at the Royal College of Music. Bridge's Suite has four movements, each with a distinct character. The Prelude is slow and serious, with a recurring theme throughout the movement. The Intermezzo is light-hearted and melodic. The Nocturne is contemplative and timeless. The upbeat, jovial Finale includes thematic material from the first three movements to tie the piece together.
In 1914, French composer Maurice Ravel (1875-1937) was thirty-nine years old and had just been accepted into military service to fight in World War I. One month into the job he wrote to a friend about a new piano piece he had started which would be based on a French Suite. This was the beginning of Le tombeau de Couperin (the tomb of Couperin). When Ravel was discharged from the service in 1917, following the death of his mother earlier that year, the weight of the tragedy of war and his family loss affected him greatly. His music became his medium of healing and a way to process what he had seen and experienced. His simple piano work from 1914 was inspired by 18th century composer Francois Couperin and paid tribute to victims of World War I. Each of the six movements of Ravel's score was dedicated to a friend who died at the front. Ravel orchestrated four of the movements in 1919.
The next work on the program is by composer and conductor Victoria Bond (b. 1945). Bond is the first woman awarded a doctorate in orchestral conducting from the Juilliard School where she also received her Master's degree. She holds a Bachelor's degree from the University of Southern California. Bond is principal guest conductor of Chamber Opera, Chicago and has guest conducted major orchestras throughout the world. About her piece, she writes:
The five movements of Bridges are inspired by actual bridges in different parts of the world and organized around a wide variety of cultures. Railroad Trestle Bridge in Galax, Virginia uses the motoric rhythm of a train and the sound of a fiddle and banjo playing country music. Stone Bridge over a Reflecting Pool in Suzhou is based on a traditional Chinese song called Moli Hua or Jasmine Flower. The Golden Gate Bridge recalls the folk music revival of the 1960's and 70's in California, with particular respect paid to the singer Joan Baez, whose haunting songs had a profound effect on me. I have combined her song "All My Trials" with a Chinese folksong called "Liu Yang River" as both reflect the culture of the Bay Area. The Brooklyn Bridge has a particularly happy coincidence. I wanted this bridge to partake of the vibrant be-bop era in New York City. In researching be-bop melodies, I came across a standard favored by many jazz musicians, "I Got Rhythm" by George Gershwin. Using only the harmonic chord changes to this tune, players crafted seemingly endless improvisations. As the song was written in the typical AABA song form, the "B" section was referred to as the "bridge". Here was the ideal confluence of the many meanings of the word "bridge", and I leaped at the opportunity to bring them all together. The fifth movement is The Mackinac Bridge, based on the folksong "The Water is Wide" because the bridge is the longest suspension bridge in the western hemisphere and spans a wide expanse of water over the straits of Mackinac, connecting Michigan's upper and lower peninsulas. -Victoria Bond
 Claude Debussy's (1862-1918) Petite Suite, originally for piano four-hands, is one of his most popular pieces. The suite was written between 1886 and 1889, just as the French composer was starting his professional career. Debussy's friend and conductor Henri Büsser transcribed the piece for chamber orchestra in 1907. The piece is in four parts, each movement capturing a different scene. The first two movements were inspired by poems of Debussy's favorite poet Verlain. The first, "En Bateau" (In A Boat), depicts a boat gliding upon the moonlit water with its long melody above rolling harmonies. The second movement, "Cortege" (Procession) depicts a fine lady who receives lustful glances by her attendants. Debussy's easygoing opening march-like theme captures a jovial mood for this procession. The third and fourth movements do not appear to have direct connections to Verlain's poetry but continue in a similar mood. The Menuet is dreamy and the Ballet lighthearted and upbeat.
— Dana Zimbric
---
Thank You to Our Sponsors and Donors
Society Sponsors
Judy Call
Prudhomme Associates, CPAs
City of Temecula
Leslie and Joseph Waters
Season Sponsors
Mark Margolin
Nicola Helm & Stephen Ryder
Education Sponsors
Craig Carper, LaPointe Wealth Management
Murrieta Rotary
Concert Sponsors
Susan & Ken Dickson
Walt Fidler
Conductor's Circle
John Stubbs
Concertmaster's Circle
Barry Weiss
Rudy Wokoek
Principal's Circle
Kiyoe MacDonald
John Welniak
Musician's Circle
Candace Flint
Susan Humphrey
Sarah Ivar
Martha Minkler
---
Join us at The Merc on the 2nd and 4th Sundays of each month for recitals by some of the region's best musicians. These intimate performances include opportunities to hear from the musicians about their art, their careers, and the music being performed.