Saturday, April 9, 2022, 7:30 p.m.
Gershwin Performing Arts Center | Murrieta Mesa High School
Tonight's Program
Symphony in D Major, Op. 11, No. 2 — Joseph Bologne, Chevalier de Saint-Georges (1745 – 1799)
Allegro Presto
Andante
Presto
Siegfried Idyll (Triebschen Idyll with Fidi's Birdsong and Orange Sunrise) — Richard Wagner (1813 – 1883)
Deux Marches et un Intermede (1937) — Francis Poulenc (1899 – 1963)
Marche 1889
Intermede Champetre (Country Interlude)
Marche 1937
INTERMISSION
Symphony No. 40 in G Minor, K. 550 — Wolfgang Amadeus Mozart (1756 – 1791)
Allegro molto
Andante
Menuetto. Allegretto – Trio
Finale. Allegro assai
We dedicate this evening's program to the memory of Peg Moore, our long time advisor, patron, and friend
Thanks to the Murrieta Valley Unified School District for their support of this concert.
Concession sales this evening benefit performing arts programs at Warm Springs Middle School.
---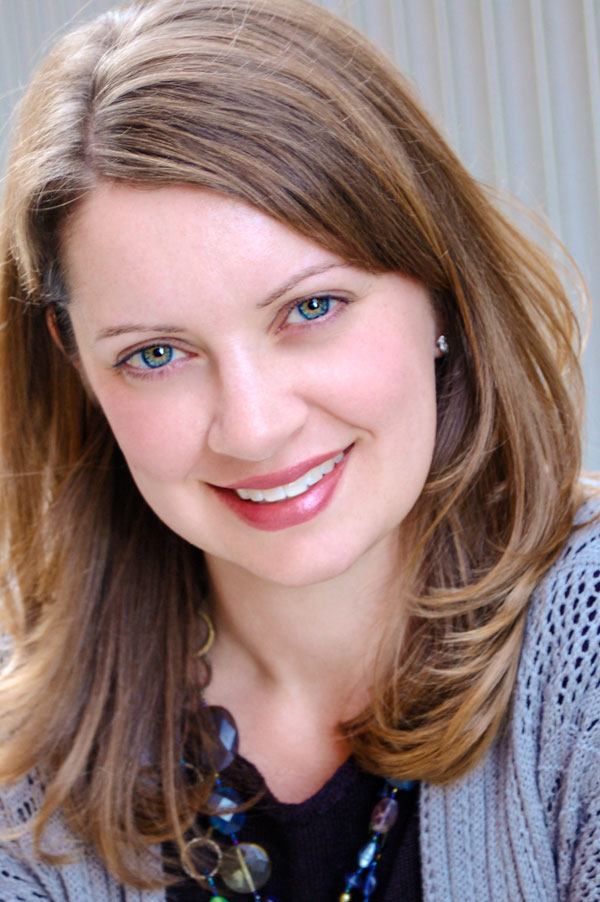 Dana Zimbric is marking her 12th season as Artistic Director and Conductor of the California Chamber Orchestra.
In addition to her work with us, she is Associate Conductor of San Diego's California Ballet, Music Director of the Classics Philharmonic Orchestra, which performs educational programs for San Diego area students, and recently made her conducting debut with the San Diego Symphony.
Dana's past conducting experience includes positions with the San Diego Youth Symphony, Avante Chamber Orchestra, Orchestra Nova San Diego, and the University of Wisconsin Chamber and Symphony Orchestras.
An accomplished clarinetist, Dana holds a Bachelor of Music in Clarinet Performance and a Master of Music in Orchestral Conducting from the University of Wisconsin. She lives in San Diego with her husband and two young daughters.
---
Members of the California Chamber Orchestra
Violin I
Kathryn Hatmaker (Concertmaster)
Ai Awata
Nicole Sauder
Angela Xing
Violin II
Kenneth Liao (Principal)
Isaac Allen
Anne Delgado
Batya MacAdam-Somer
Viola
Michael Molnau (Principal)*
Ethan Pernela
Annabelle Terbetski
Cello
Andrew Hayhurst (Principal)
Erica Erenyi
Joanna Morrison
Bass
Sam Hager (Principal)
*Personnel Manager and Librarian
Flute
Pam Vliek-Martchev (Principal)
Oboe
Rong-Huey Liu (Principal)
Rodion Belousov
Clarinet
Frank Renk (Principal)
April Leslie
Bassoon
Leyla Zamora (Principal)
Katherine Ortega
Horn
Darby Hinshaw (Principal)
Tricia Skye
Trumpet
Jon Hoehne (Principal)
All musicians performing in this concert are members of
The American Federation of Musicians, Local 325
---
Program Notes
First up on this evening's program is Symphony No. 2 by French composer Joseph Bologne, Chevalier de Saint-Georges (1745-1799). Though his name may not be familiar, he was considered an incredible talent during his lifetime. In fact, today you can still find a street named after him in Paris.
Joseph Bologne was born in the French colony of Guadaloupe. His mother, Anna (called Nanon), was an enslaved person of Sengalese origin. His father was a wealthy plantation owner. Bologne moved to Paris when he was around 8 years old. His father received an appointment by the King of France allowing Joseph to receive a "gentleman's" education.  Eventually Joseph was also given the honorary title Chevalier de Saint-George" by King Louis XVI. Bologne became a 33rd degree Freemason (the first black member).
Bologne was prodigious as a violinist, composer, fencer, and academic. He composed numerous operas, symphonies, and concerti and was even nominated by Queen Marie Antoinette to be the next director of the Paris Opera in 1776. However, some of the performers complained that they should not be forced to take direction from a person of color. Bologne withdrew his name from consideration to prevent embarrassment to the Queen.
Bologne's Symphony No. 2 is in three movements. The first movement is quick and bright and gives the feeling of a celebration. The second movement, a slower andante, focuses on the strings of the orchestra and has a darker mood. The final presto is the most developed of the symphony's movements. It begins with an energetic passage, and continues with various repeated sections, highlighting different combinations of the orchestra, contrasting dynamics, and instrumental color. Joseph Bologne used this symphony as the Overture to his 1780 Opera "The Anonymous Lover."
Next up on the program is a programmatic work by German composer Richard Wagner. The Siegfried Idyll premiered on December 25, 1870 in Wagner's home, upon the staircase landing. It was a birthday surprise for his wife Cosima and inspired by the birth of their son Siegfried.
Cosima wrote of the surprise, "When I woke up I heard a sound, it grew ever louder, I could no longer imagine myself in a dream, music was sounding, and what music! After it had died away, R[ichard] came in to me with the five children and put into my hands the score of his "symphonic birthday greeting." I was in tears, but so, too, was the whole household; R[ichard] had set up his orchestra on the stairs!" Wagner's score contains many musical quotes that Cosima would have recognized, including a bird's song frequently heard at their home, and the Siegfried leitmotif from the Ring Cycle operas.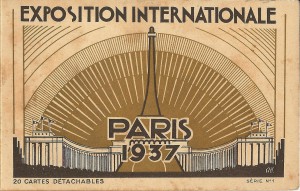 One of the great melodists of the twentieth century, French composer Francis Poulenc (1899-1963) was largely self-taught as a composer. In the early 1920s he belonged to the Paris-based group of composers Les Six who led the neo-classical movement, rejecting the overstated emotion of Romanticism.
Poulenc composed the short orchestral suite Deux Marches et un Intermede for dinner entertainment during the 1937 Paris World's fair. The short three movement work captures the energy, sparkle, and modern nature of Paris in the late 1930's. The striking orchestral harmonies, interesting color combinations, and edgy rhythms make these movements a delight to share.
Wolfgang Amadeus Mozart (1756-1791) first learned music from his father and manager Leopold Mozart, who was a professional musician and teacher. Mozart's sister Maria Anna (nicknamed Nannerl), was also an astonishing musical talent and was Mozart's performance partner during his younger years. Between the ages of six and ten, Wolfgang and Nannerl spent nearly all their time on tour throughout Europe performing for Dukes, Kings, and similar royalty.
Mozart excelled as a performer on both piano and violin. At various points in his career he was able to focus on one, or both, and also create new music to perform as needed.  In 1772, at age 16, Mozart was awarded the title of Konzertmeister for the prince archbishop Colloredo in Salzburg. His job entailed writing music for special occasions and performing when necessary.
The final selection for tonight's concert is one of Mozart's last symphonies. Written in 1788, Mozart's Symphony No. 40 was composed in only a few months, along with symphonies number 39 and 41. It is possible Mozart never actually heard this symphony performed live in concert, although all three of his final symphonies have been performed thousands of times since.
Wagner called Mozart's Symphony No. 40, K. 550 "pivotal to the romantic world." The symphony's tone is dark, serious, and grounded. As Mozart matured as a composer and artist, and dealt with life's losses (his parents, infant son, and sister), his art changed, too. Where we might imagine a silly, spoiled young man in his early works, a more worldly, somber and serious person comes through in his later pieces. In his final symphonies we also clearly understand why art, and music, can move its audiences and live-on for hundreds of years.
---
Thank You to Our Sponsors and Donors
Society Sponsors
Judy Call
Prudhomme Associates, CPAs
City of Temecula
Leslie and Joseph Waters
Season Sponsors
Mark Margolin
Nicola Helm & Stephen Ryder
Education Sponsors
Craig Carper, LaPointe Wealth Management
Murrieta Rotary
Concert Sponsors
Susan & Ken Dickson
Walt Fidler
Conductor's Circle
John Stubbs
Concertmaster's Circle
Barry Weiss
Principal's Circle
Kiyoe MacDonald
John Welniak
Rudy Wokoek
Musician's Circle
Candace Flint
Susan Humphrey
Sarah Ivar
---
Join us at The Merc on the 2nd and 4th Sundays of each month for recitals by some of the region's best musicians. These intimate performances include opportunities to hear from the musicians about their art, their careers, and the music being performed.