There's nothing quite like the experience of a live performance by professional musicians.
A snippet of music can transport you — strains of melody evoke images, colors, memories. A bit of rhythm sets your toes tapping. Music is such a unique force in all our lives, making us think and feel in so many different ways.
Yet, somewhere along the way, classical music got a reputation for being dull and stuffy, and I just don't get that! Going to a recital or a concert should be fun for the audience…and for the performers. We want to create experiences that are comfortable…that fill all our hearts and expand our minds.
So whether it's a concert by the California Chamber Orchestra, a recital in our weekly Classics at The Merc series, or one of our many educational presentations at local schools, it's our goal to bring the joy of classical music to all the residents of the inland valleys of Southwest Riverside County and northern San Diego County.
I hope to see you very soon…
Best Wishes,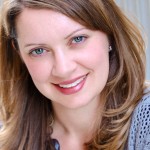 Dana Zimbric
Artistic Director and Conductor