For the Love of Music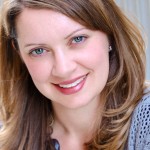 Answering a question after a recent concert, one of the performers described chamber music as, "the music of friends." And it's so true. There's an intimacy to the music we perform, both within the orchestra and with you, the audience. For those brief few hours we are together, we're sharing feelings and sensations…the love of music.
I'm extremely excited about our upcoming season. After more than five years as Artistic Director and Conductor of the California Chamber Orchestra, I feel we've made great strides, both musically and in building a community of friends. And that progress is enabling a degree of creative programming that I believe will thrill both you — the audience — and the musicians on stage.
I look forward to seeing you throughout the season!
Best Wishes,
Dana Zimbric
Artistic Director and Conductor