CCO Selected for Recital Program
October 27, 2016 — The California Chamber Orchestra is proud to announce that we have been selected as the recipient of a Partners in Performance (PiP) recital for the 2017-18 season. PiP was founded by the world renowned violinist Midori in 2003 to stimulate local interest in chamber music in smaller communities that lack the financial resources of major urban centers.
As a recipient of a PiP recital, the California Chamber Orchestra will host a performance by an internationally known artist at a local venue as part of our 2017-2018 concert season. Past PiP recitals have featured Midori or pianist Jonathan Biss. In addition PiP will also sponsor a local performance by a musician from its Young Artist program during the 2018-2019 concert season.
---

For the Love of Music
Answering a question after a recent concert, one of the performers described chamber music as, "the music of friends." And it's so true. There's an intimacy to the music we perform, both within the orchestra and with you, the audience. For those brief few hours we are together, we're sharing feelings and sensations…the love of music.
I'm extremely excited about our upcoming season. After more than five years as Artistic Director and Conductor of the California Chamber Orchestra, I feel we've made great strides, both musically and in building a community of friends. And that progress is enabling a degree of creative programming that I believe will thrill both you — the audience — and the musicians on stage.
I look forward to seeing you throughout the season!
Best Wishes,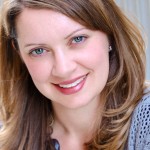 Dana Zimbric
Artistic Director and Conductor