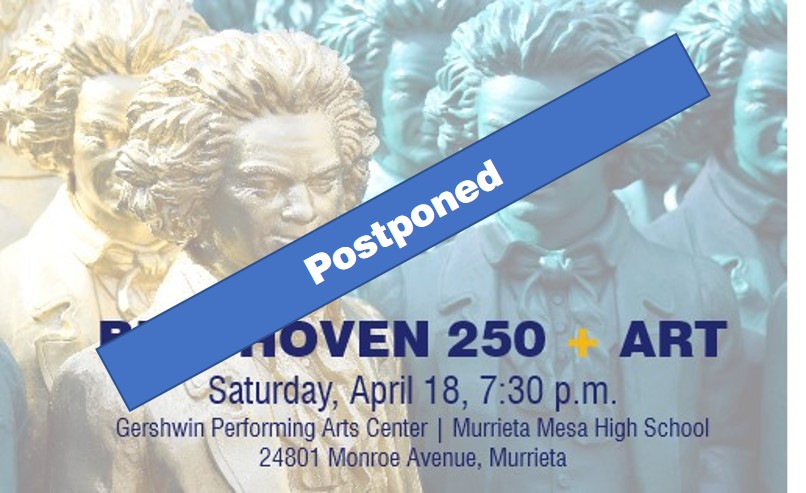 Dear Patrons,
On March 12 the County of Riverside ordered that all events with an expected attendance of 250 or more be canceled through April 30. In times like these, our first priority is the health and safety of our patrons, musicians, volunteers, and community.
California Chamber Orchestra Concert
We are postponing the California Chamber Orchestra's BEETHOVEN 250 + ART concert originally scheduled for Saturday, April 18.
If you purchased a ticket for April 18 using a credit card, we will be working with our ticketing partner to refund the face value of your ticket. You can expect to see a credit on your account within 10 working days. If you paid cash, we will send your refund by mail.
We will be working in the coming weeks to plan our 2020-2021 season. We will re-schedule this concert honoring the 250th anniversary of Beethoven's birth in Fall, 2020. We look forward to having you join us then.
Classics at The Merc
We are canceling the Classics at The Merc recital on Sunday, March 22 featuring the WindSong Consort Wind Quintet. These musicians are audience favorites, and we look forward to presenting them on a future date.
If you purchased a ticket for March 22, we will be working with the Old Town Temecula Community Theater to refund the face value of your ticket.
We thank you for your support and understanding!