Details.

Saint-Saens & Company
Date

Saturday, May 16, 2015

Time

7:30 PM

Address

Murrieta United Methodist Church
24652 Adams Avenue
Murrieta, CA  92562


Tel.

1-866-OLD-TOWN
(866-653-8696)

Tickets
Our season finale features works for smaller ensembles by four of the most important composers of the early 20
th
Century. Each of these works is a gem that demonstrates how chamber music made the transition into the modern world.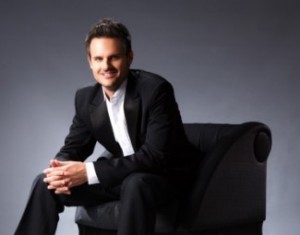 A former sponsored amateur skateboarder and punk bassist, Todd Rewoldt quickly transferred his skills from the street course and mosh pit into an original saxophone style that is all his own. Since graduating from the Eastman School of Music, he has established himself as a vital member of the modern music community.
Dr. Rewoldt is frequently invited to perform at international music festivals. He is  a first-call saxophonist with the San Diego Symphony and principal saxophonist with the San Diego Winds. Todd is a Selmer Artist and performs on Selmer saxophones exclusively.
Please note the venue for this concert: Murrieta United Methodist Church
Program
California Chamber Orchestra — Dana Zimbric, Conductor
Saint-Saens                Septet
Ibert                             Concertino da Camera for Alto Saxophone and Orchestra
(Todd Rewoldt, alto saxophone)
Piston                          Divertimento for Nine Instruments
Milhaud                       Carnaval de Londres, Op. 172