Details.

Prokofiev 125
Date

Saturday, November 5, 2016

Time

7:30 p.m.

Address

Old Town Temecula Community Theater
42051 Main St
Temecula, CA


Tel.

1-866-OLD-TOWN
(866-653-8696)

Tickets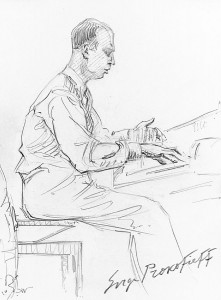 This year marks the 125th anniversary of Sergei Prokofiev's birth. We mark the occasion with a very special performance of Peter and the Wolf, a story that's not just for children (though your young ones will certainly enjoy it).
Program
California Chamber Orchestra — Dana Zimbric, Conductor
Prokofiev                                        Peter and the Wolf
Classical Symphony
Haydn                                             Symphony No. 104 in D Major
This concert is made possible in part by a generous gift from:
Elaine and Robert F. Culverhouse, Jr., in memory of Jimmy Moore