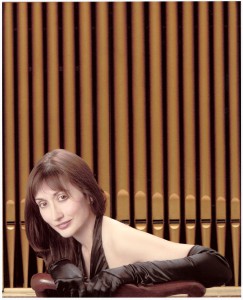 Details.

Celebrating the "King of Instruments"
Date

Saturday, October 19, 2013

Time

7:30 PM

Address

Murrieta United Methodist Church:
24652 Adams Avenue
Murrieta, CA 92562

Tickets

Tel.

1-866-OLD-TOWN (866-653-8696)

Categories
California Chamber Orchestra — Dana Zimbric, Conductor
When organ and orchestra meet, great celebrations result. It was true in Handel's time, and we'll prove that it's still true in 2013. This concert features a World Premiere of a new work by renowned organist Carol Williams.
PLEASE NOTE SPECIAL VENUE FOR THIS CONCERT: MURRIETA UNITED METHODIST CHURCH
This concert is made possible in part by a generous gift from Elaine and Robert F. Culverhouse, Jr.
Program
Handel — Concerto Grosso, Op. 3 No. 4, in F Major
Handel — Concerto for Organ in F Major, Op. 4 No. 4 (Carol Williams, Organ)
Williams — World Premiere
Haydn — Symphony No. 43 in E-flat ("Mercury")