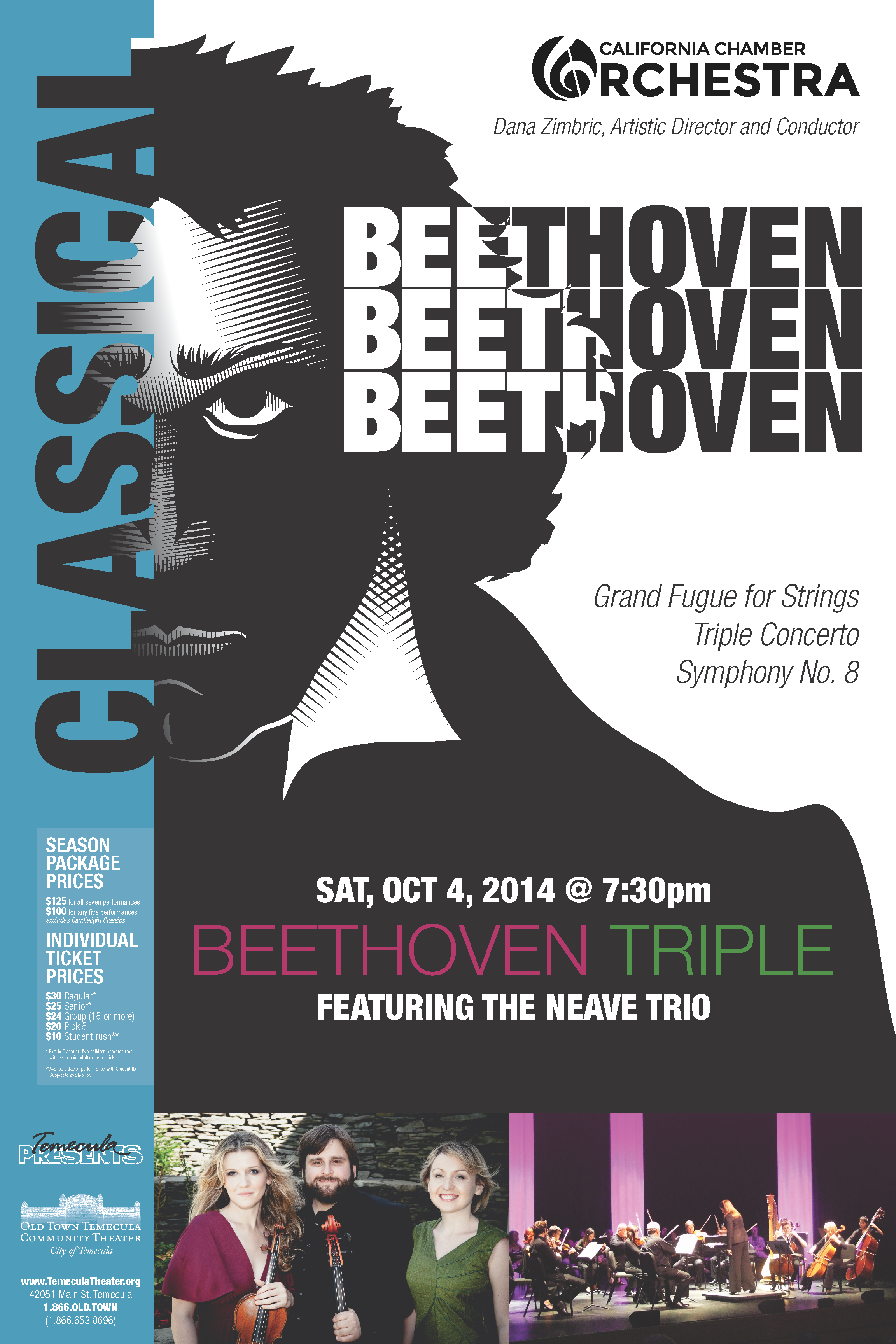 Details.

Beethoven Triple
Date

Saturday, October 4, 2014

Time

7:30 PM

Address

Old Town Temecula Community Theater:
42051 Main Street
Temecula, CA 92590

Tel.

1-866-OLD-TOWN
(866-653-8696)

Tickets
California Chamber Orchestra — Dana Zimbric Conductor

It's claimed that Ludwig van Beethoven once said, "There are and will be a thousand princes. There is only one Beethoven." And who are we to argue? We're presenting three of Beethoven's masterworks, including a rare performance of his Triple Concerto, featuring the incomparable Neave Trio.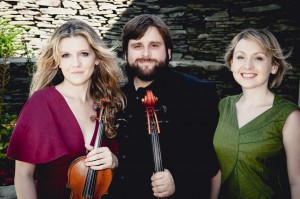 The Neave Trio's appearance on this program is made possible in part by a generous gift from Elaine and Robert Culverhouse.
Program
Beethoven                   Grand Fugue for Strings, Op. 133
Beethoven                   Triple Concerto
(The Neave Trio: Anna Williams, violin; Mikhail Veselov, cello; Toni  James, piano)
Beethoven                   Symphony No. 8