Postponed: Beethoven 250 + Art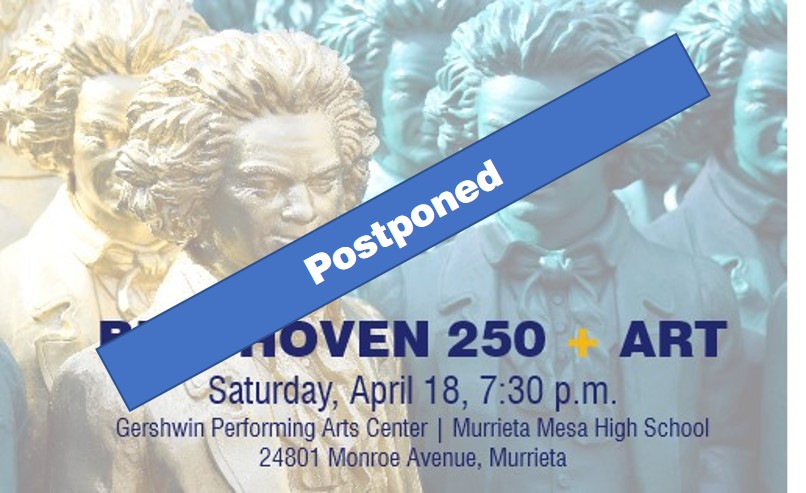 Date

Saturday, April 18, 2020

Time

7:30 p.m.

Address

Gershwin Performing Arts Center
Murrieta Mesa High School
24801 Monroe Ave
Murrieta, CA 92562

On March 12 the County of Riverside ordered that all events with an expected attendance of 250 or more be canceled through April 30.
In times like these, our first priority is the health and safety of our patrons, musicians, volunteers, and community. We are postponing the California Chamber Orchestra's BEETHOVEN 250 + ART concert originally scheduled for Saturday, April 18.
We will be working in the coming weeks to plan our 2020-2021 season. We will re-schedule this concert honoring the 250th anniversary of Beethoven's birth in Fall, 2020. We look forward to having you join us then.